Giant Schnauzer Club Rescue & Rehoming
Olive
Giant Schnauzer rescue currently have a 2 year old female black Giant in foster care, looking for a new home.
For more information please visit Olive's page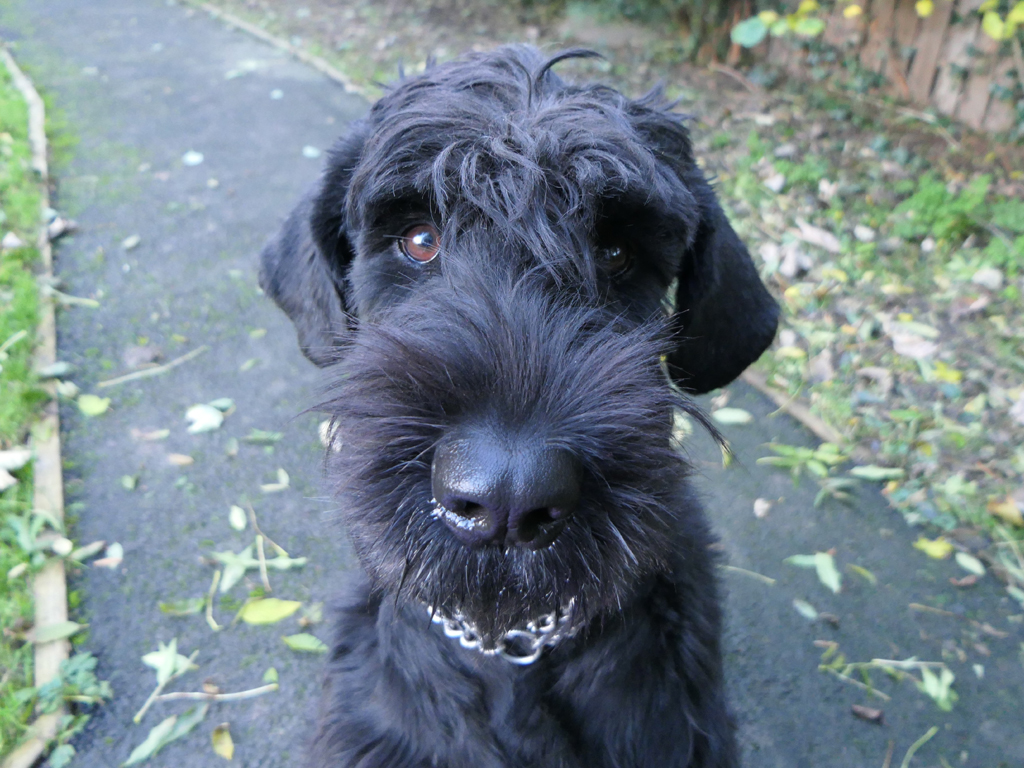 For more information or to express an interest in Olive please contact her foster carer:
Lesley Parker: 07508 392379
Email: GSC Breed Health Co-ordinator
---
Join the Rehome Waiting List
In order to enable a dog to find a new home as soon as possible, we currently keep details of anyone wishing to rescue/rehome a Giant Schnauzer in the future.
Please contact us if you would like to join our waiting list.
Dawn Turner:   07929 922865
Email: GSCrescue@gmail.com
---
Do you need to Re-home your giant?
Please contact our very experienced rehome and rescue coordinator Dawn Turner
Contact
Dawn Turner 07929 922865
Email: GSCrescue@gmail.com